PRODUCT DETAILS
Redesigned from the ground up, the new Vee Port PRO is 20% smaller and 33% lighter than its predecessor. Featuring a hard anodized aluminum piston, the new Vee Port PRO offers high flow capabilities in a lighter, more compact package. Some applications my require a BOV Adapter or fitting. Please check the applications tab for part numbers.
*DESCRIPTION:* Features a variable exhaust port system, providing superior venting of excess pressure.
*APPLICATION:* Simple and effective. Small footprint makes it an ideal choice for larger capacity, space-restricted engines. Preferred choice of drifting and circuit enthusiasts.
*SUPPLIED WITH:* 
V Port Pro BOV
38mm alloy hose/weld-on adapter V-Band clamp
360 degree swivel vacuum fitting
White Spring rated -21 to -19 InHg (installed).
Universal vent to atmosphere blow off valve included with a 38mm inlet fitting - Flanges and Hose Adapters available separately in various sizes and for various models.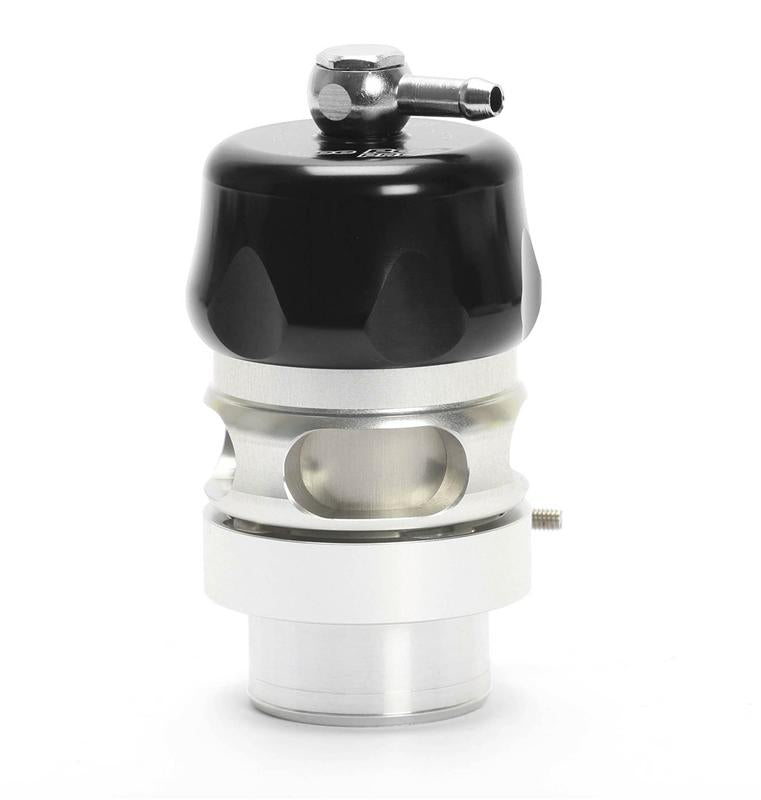 TURBOSMART VeePort Pro BOV