Radium Engineering Honda B-Series OEM Configuration Fuel Rail
20-0370-00 Fuel Rail Kit, Honda B-Series 
This kit is a bolt-on plug and play replacement for the factory fuel rail. It is designed to be used with the OEM fuel pressure regulator and fuel pulse damper. The kit includes -6AN vapor shield hose to replace the factory feed hose from the filter to the rail. This is a good option for a quick plug-and-play installation.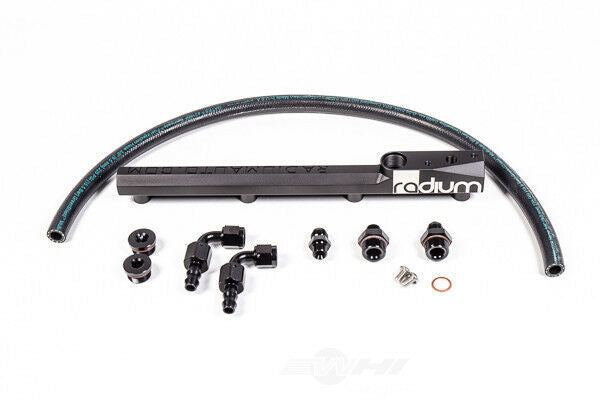 Radium Engineering Fuel Rail Kit, Honda B-Series