The PCV catch can kit runs inline between the ventilation valve and the intake pipe. It mounts to threaded bosses on the front radiator support. This location stays clear of aftermarket parts such as an upgraded turbocharger or intake tubing.  
 The PCV catch can traps unwanted "metered" crankcase vapor, unspent fuel, and oil sludge. It promotes clean filtered air back into the turbocharger inlet.
INCLUDES
-Baffled oil catch can
-MK5 GR Supra specific mounting bracket
-AN adapter fittings and hose ends
-Stainless steel hardware
-Radium PCV hose

NOTES:
1. The PCV catch can kit is compatible and recommended to be used with the CCV catch can kit. See 20-0750 below.
2. No extra inline check valve is required since Radium catch cans are pressure sealed.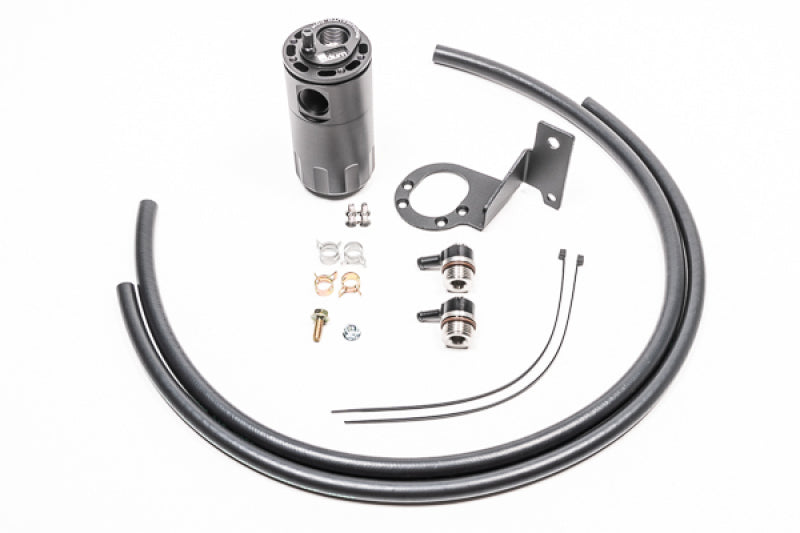 Radium Engineering Catch Can Kit PCV MK5 Supra Fluid Lock