Description
The NX Purge System is designed to purge the air from your nitrous lines to allow immediate and consistent activation of your Nitrous system. This system includes a Lightning solenoid, push button for activation, and a vent tube to direct the purged nitrous out of the solenoid. This purge system also includes the needed hardware to accommodate plate systems with integrated solenoids.
Purge System includes:
Purge solenoid.
Push button activation.
1/8 NPT "T" fitting.
8 inches of 3AN stainless braided line.
1/8 NPT to compression fitting.
7 inches of 3/16" stainless tubing.
This is the correct purge system for the following part numbers:
20110-XX (GM MAF system)
20931-XX (5th Gen Camaro plate system)
20947-XX (Ford 3v plate system)
20948-XX (Ford Coyote plate system)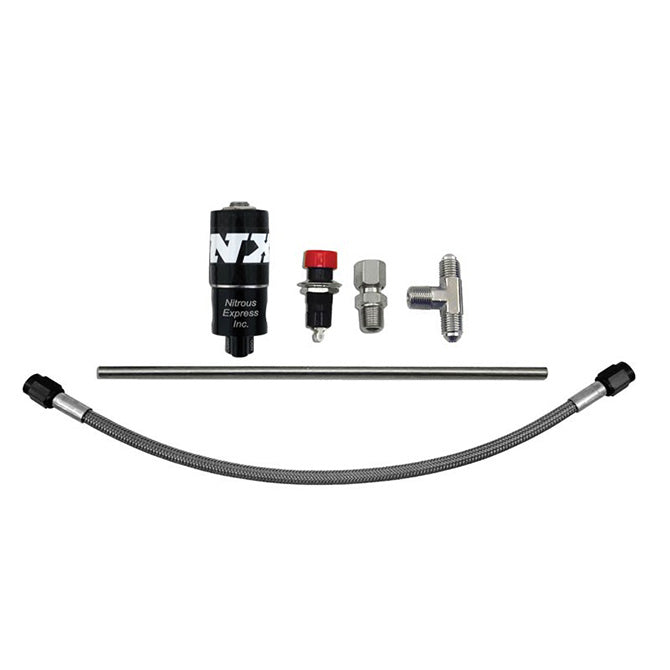 Nitrous Express Purge Valve Kit for Integrated Solenoid Systems