Deatschwerks takes a unique approach to building high flow injectors. Other fuel injection companies offer only a couple different styles of injectors and leave fitting them up to the customer. Every Deatschwerks injector is a drop-in fitment for its application. Deatschwerks injectors are engineered to fit the OEM harness, OEM harness, OEM fuel rail and OEM manifold.
All Deatschwerks high flow fuel injectors are built using only quality OEM cores. In addition, each set is balanced to within a 2% flow variation. This means better fitment, easier tuning, and increased reliability.
Most aftermarket injectors go straight from the production line to the shipping department. Deatschwerks, has added a crucial step of flow balancing and quality assurance testing on EVERY set of injectors they produce-not just one or two from each lot. Over 40 data points are collected and analyzed on each injector to be sure you receive the best end product. All of Deatschwerks testing is performed in-house on their custom built New Age Technologies injector flow bench.
Features:
Set of 4 injectors
1000cc/min
E85 compatibility
Flow rates and set balancing in-house by DeatschWerks
Flow balanced to within 1-2% (flow report included)
Excellent spray pattern and atomization for optimized idle and tuning
3-year comprehensive warranty
Fitment:
Note:
Pictures used for marketing purposes only, actual product may vary.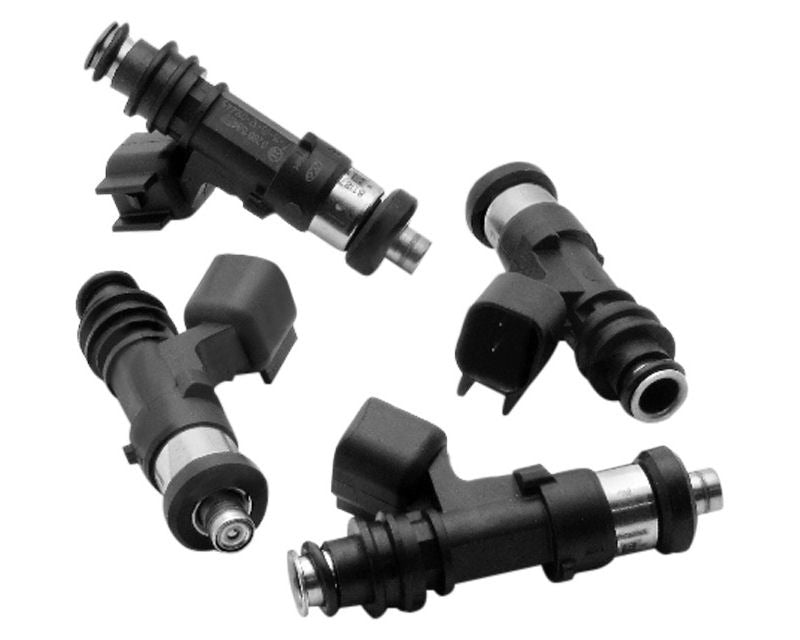 Deatschwerks Set of 4 1000cc Bosch EV14 Fuel Injectors Acura RSX 02-06