Description
Get everything you need in one pass.
Package Includes:
Set of 6x ARP Pressure Plate Bolts for K Series applications
Set of 8x ACTION x ARP Flywheel Bolts for K Series applications
Recommended to use OEM specs for Pressure Plate Bolts, Flywheel Bolts comes with installation instructions.
We've partnered with ARP to engineer and produce bespoke K Series Flywheel Bolts for all Aftermarket and OEM cranks. After months of thorough testing and R&D the finished product is the correct length, thickness and diameter to fit these crankshafts in both street and track applications.
Our partner ARP exclusively produces these with the same high quality process that has made them the world leader in fasteners. Every set of bolts come included with TQ instructions and ft/lbs specification for proper installation. Always make sure you go in criss cross pattern when flywheel bolts are torque down. Make sure you have a up to date torque wrench. Torque wrench calibration will lose its accuracy over time.
Made in USA.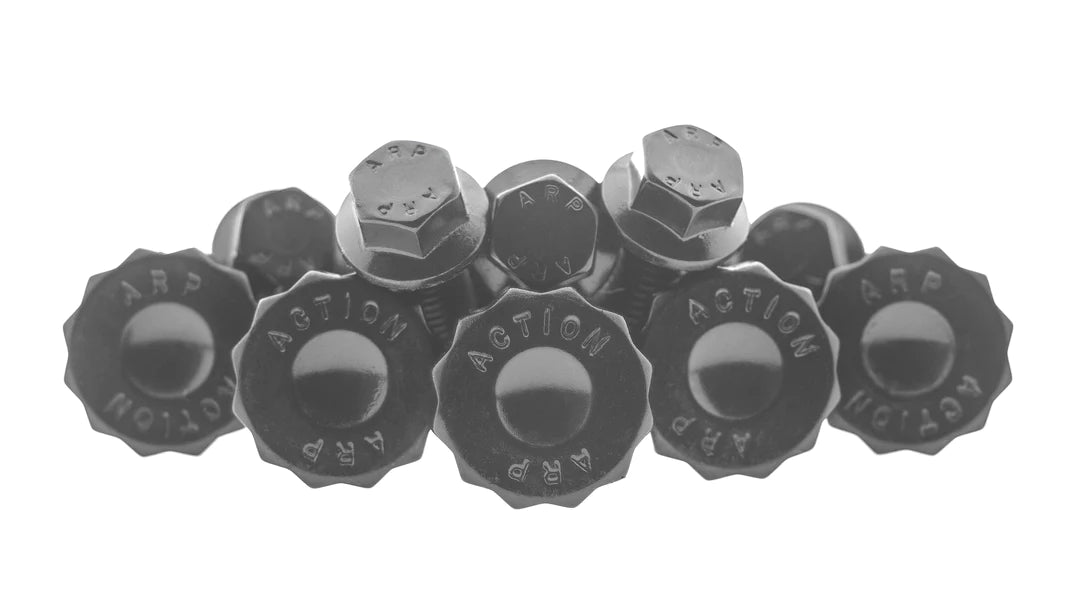 Complete Set of ARP K Series Pressure Plate Bolts + ACTION x ARP K Series Flywheel Bolts