The Clutch Masters Fx400 System uses the Power Plus I Pressure Plate with a custom, extremely durable, Sprung Ceramic disc. This is the ultimate extreme duty street and/or road/drag racing system. It is available in a 4 or 6 wing (paddle) configuration, with the 4-wing being the more aggressive setup.
The sprung hub design allows for moderate dampening in high-torque applications, rendering it much more streetable than solid or rigid designs. This disc is designed for long life, outstanding holding capacity, and rapid heat dissipation.
The Clutch Masters Fx400 System:
Ultra heavy-duty street & racing system
Holding capacity 170% over stock
Heavy-Duty reinforced pressure plate
Hi-Leverage pressure ring design
Sprung hub/6 button
Ceramic friction material
SFI Approved on most race applications
All Clutch Masters Systems Include:
Pressure Plate
Clutch Disc
Throw-out Bearing (when applicable)
Pilot Bearing or Bushing (when applicable)
Alignment Tool
NOTE:
Due to the solid (no Marcel) friction rivet design, the Fx400 disc engages very quickly and may chatter slightly in first and reverse. To help alleviate this problem, Clutch Masters uses only premium ceramic friction material.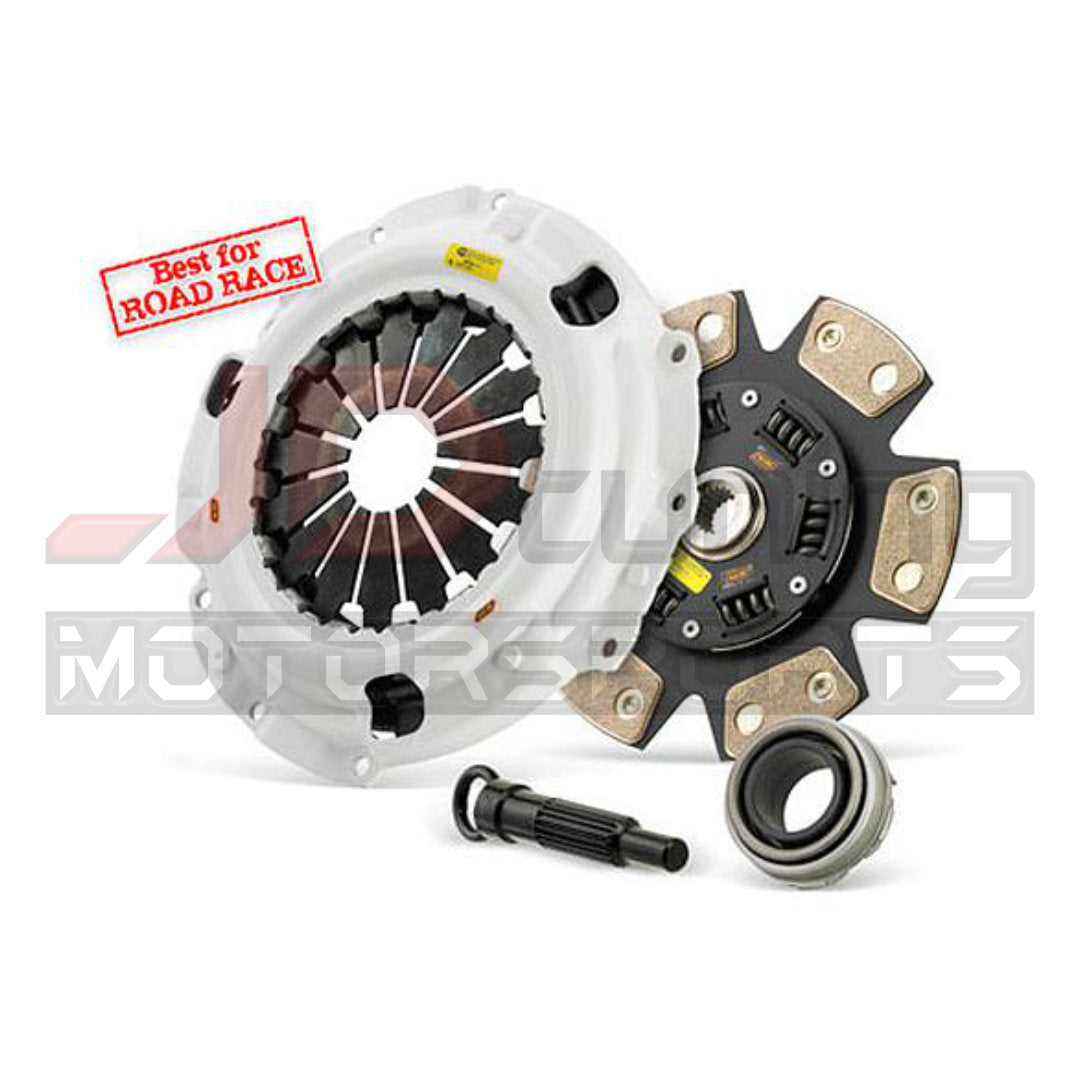 Clutch Masters FX400 Sprung 6-Puck Clutch Hyundai Tiburon 1.8L / 2.0L 96-06