Brian Crower is known for making high quality camshafts that make power without breaking the bank. There is no other cam manufacturer on the market that gives you more value for your dollar, and the parts just work. We use them in our own cars and we encourage our customers to use them as well.
EJ25B DUAL AVCS CAMSHAFTS


For the 2008 and up Impreza WRX STi, Subaru not only updated the chassis design, but also released a 2.5L engine with dual AVCS featured on both intake and exhaust camshafts. This engine is commonly referred to as the EJ257B platform. The STi is a series of low-volume versions with even greater power and grip were built by Subaru's in-house modifier, Subaru Tecnica International (STi). STi versions of the Impreza, which produced 280 PS (206 kW) from new, are often raced, largely unmodified, in the Group N class in various rally championships to great success. Introduced in 1994, the STi has proven to be a very popular high-performance machine in the Japanese domestic market.
Note: The above cams work with Dual AVCS. These cams only fit the 2008-up STi with Dual AVCS.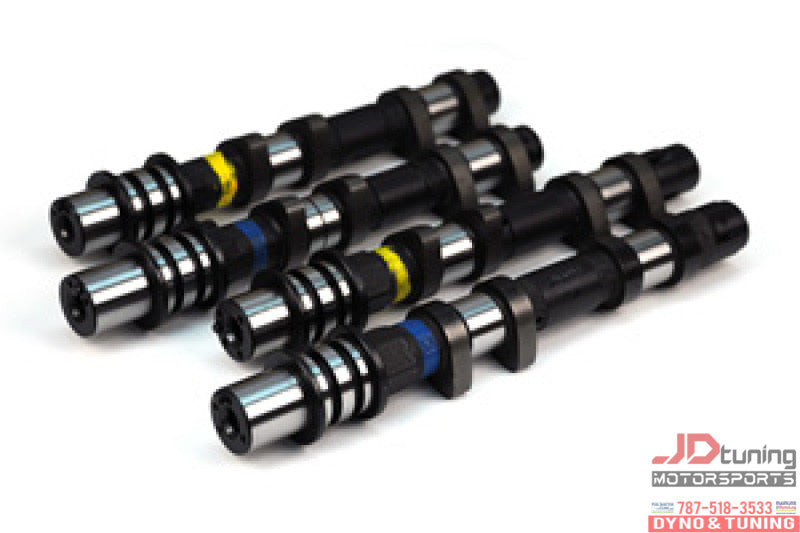 Brian Crower Cams Stage 2 272 272 Fits Subaru Sti Ej25 EJ257 Dual AVCS Camshafts