After a year of design/modification/testing, I'm proud to introduce ALL THE FUEL filters. -6an, -8an, -10an in-line fuel filters. These fuel filters have been CNC cut and hand milled for maximum fuel flow.
They come with either: A genuine Aeromotive 10Micron Microglass filter or a stainless steel 100Micron filter. Mounting brackets and AN fittings included.
WHY do I need a filter?
10Micron Microglass is a must for post fuel pump filtration if running any mixture of E85, Alcohol, Methanol, or even Race Gas. It prevents any sort of contaminates from your tank, lines, and pump from getting to and clogging your injectors.
100Micron stainless filter is used Pre-Pump to keep contamination out of your pumps.
(Recommend 100Micron pre and 10micron microglass filter post pumps) here at JD Tuning we carry both, need the 100 micron micro-glass filter also? Click here
A clogged fuel injector, if you're lucky, can mean just some time and money in replacement, but if you're not lucky, can result in a leaned out cylinder with catastrophic results. A top quality filter is just a no brained and cheap insurance for your build.

In fact, JR and David from 2JZMotorsports have been using them with great success. Anywhere from stock to well over 1500+hp setups.
A similar Microglass filter set up from Aeromotive would cost around $200 and you would still need to buy AN fittings. ATF includes them and is half the cost!
All kits come with mounting brackets and AN fittings. Just tell us the size you need! Let me know if you have any questions.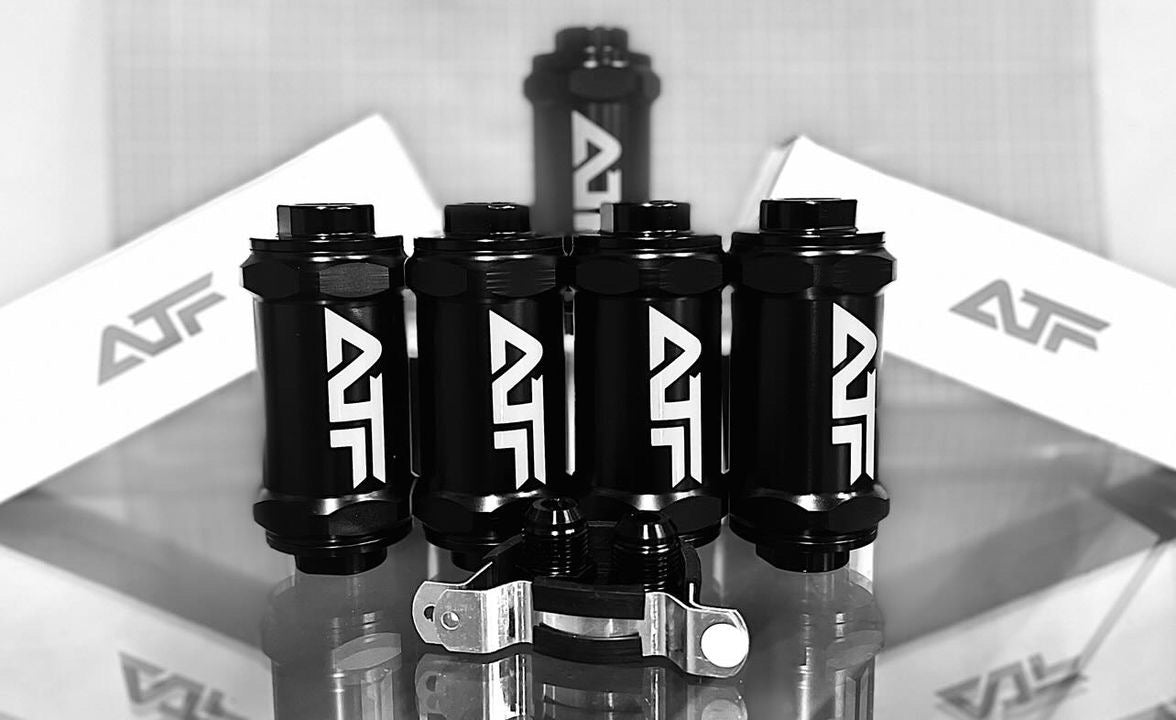 ATF Fuel Filter 10µm Microglass