PRODUCT DESCRIPTION
Almanzar Motorsports Ceramic 0-150 Pressure sensor. We have tested these sensors time and time again. 
Ceramic pressure sensors offer several benefits, including:
Greater strength and durability. Compared to their stainless steel counterparts, sensing diaphragms made of ceramic are 10x stronger. This quality results in greater durability and longevity. Ceramic's superior resistance to abrasion further enhances these characteristics.
Lower cost. Ceramic diaphragms are less expensive to manufacture than stainless steel ones. This quality, coupled with longer service life, can result in significantly lower equipment costs.
Better corrosion and chemical resistance. Ceramic is chemically inert and corrosion resistant, making it highly compatible with most process materials.
Smaller environmental risk. Ceramic sensors do not contain oil, reducing their risk of negatively impacting the surrounding environment due to fluid leaks.
Higher temperature and pressure operating capacities. Ceramic is capable of withstanding greater pressures and temperatures than stainless steel. It also displays a broader range of sensitivity, with the ability to simultaneously measure low pressure while withstanding high overpressure.
The above qualities, among others, make ceramic pressure sensors well-suited for applications with harsh environments. Even when exposed to high pressures, extreme temperatures, corrosive compounds, or high levels of shock and vibration, they provide consistent and reliable performance.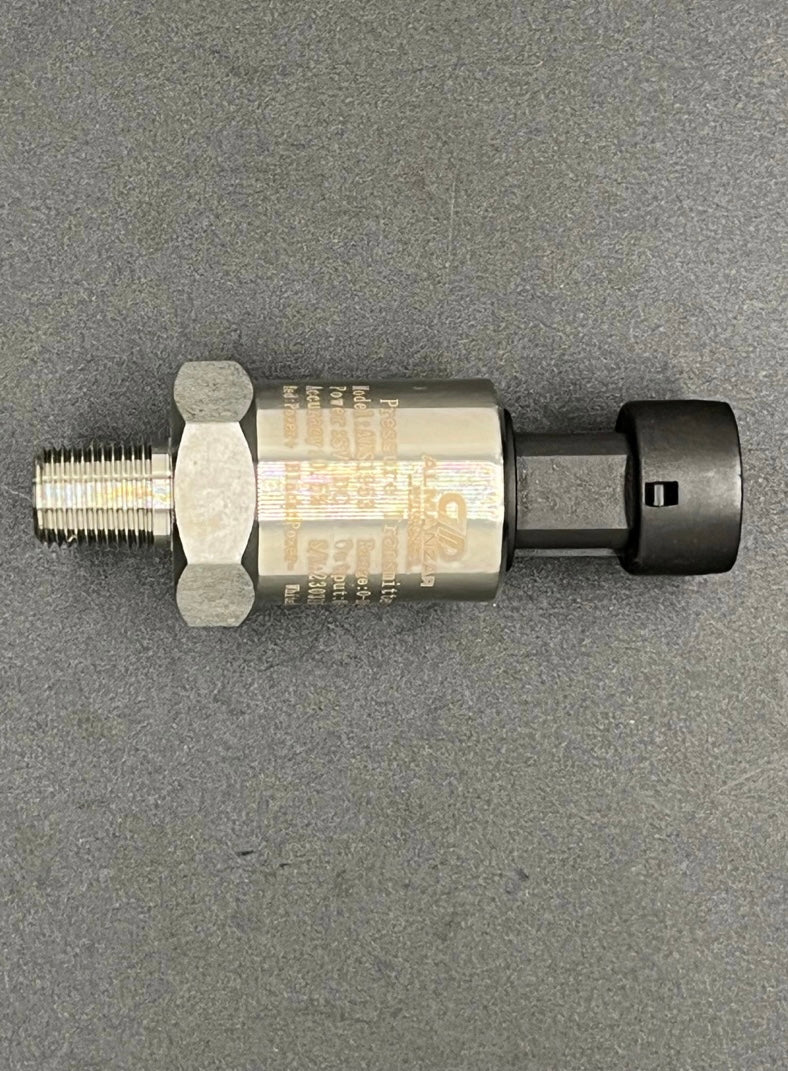 Almanzar Motorsports 0-150psi Pressure Sensor