Cruise the highway or hit the track with an MBRP Street Profile exhaust. It's the perfect mix of aggressive sound when you're into the throttle without being obnoxious on long drives.


Year:

2016-2023

Make:

Chevrolet

Model

Camaro

Engine:

6.2L V8

Fuel Type:

Gasoline

Vehicle Configuration:

6-Speed Manual Only, Coupe Only, Dual Tip Only, Convertible Excluded, NPP Models Excluded

Part Number:

S7035409

Part Type:

Exhaust

Type:

Cat-Back

Tubing Size:

3-Inch

Series:

Armor Plus

Material:

T409 Stainless Steel

Warranty:

Lifetime Warranty

Profile:

Street Profile
Lifetime Warranty
Armor Plus is perfect for enthusiasts that want to amplify their ride while still using durable and proven materials like T409 stainless steel.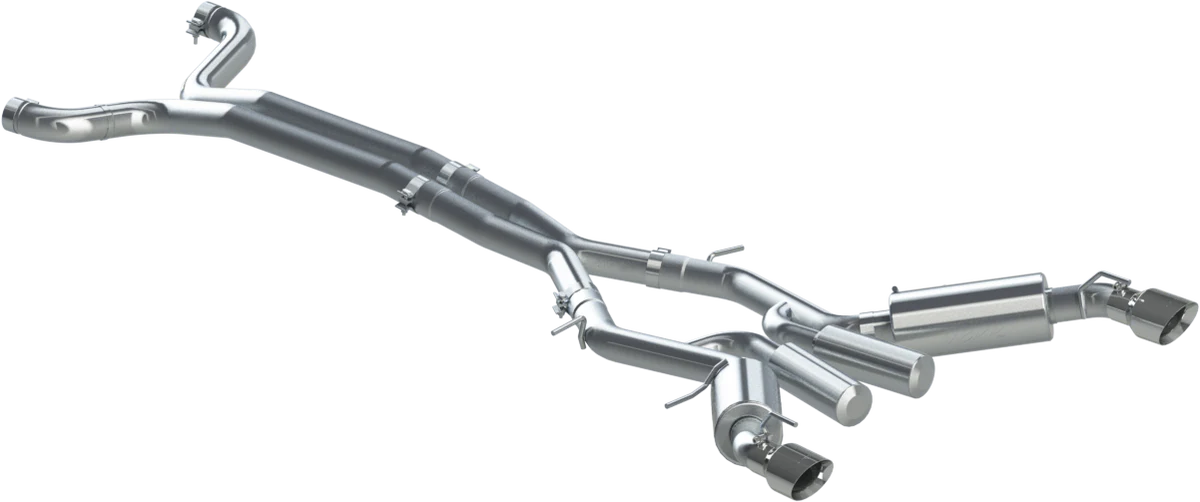 MBRP 16-19 Chevrolet Camaro SS 6 Speed 3in Dual Cat Back w/ 4.5in OD Tips - 409 (Non NPP Models)