ARK Chromoly Flywheel designed our very own CAD engineers and CNC machined for accuracy. Lightened flywheels dont actually give you any more horsepower, they simply make your horsepower more usable throughout the RPM. Throttle response is a HUGE improvement, your car will rev and hit the redline much much faster since it has less weight to spin. Because of this, you get more power sooner, so even though there are nominal HP gains, you get faster lap and 0-60 times.

All of our flywheels are balanced to each spec. Incorporating our special design features we were able to enhance the airflow for improved clutch cooling. Our ring gears are milled onto the flywheel unlike aluminum flywheels where the ring rear in pressed on the flywheel, which has the possibility of separating from the flywheel causing severe damage. Stronger, lighter, cooler, cant beat that.

Compatible with all Clutch kits including ExEDY, ACT, FIDENZA, CLUTCHMASTERS and OEM.

Product Specs:
Single Mass Aftermarket Performance Flywheel
1 year warranty or 12000Mile.
High-grade 4140 Forged Chromoly Steel
Exceeds SFI 1.1 Specification.
2 times stronger then billet steel
Improved cooling
Milled Ring Gears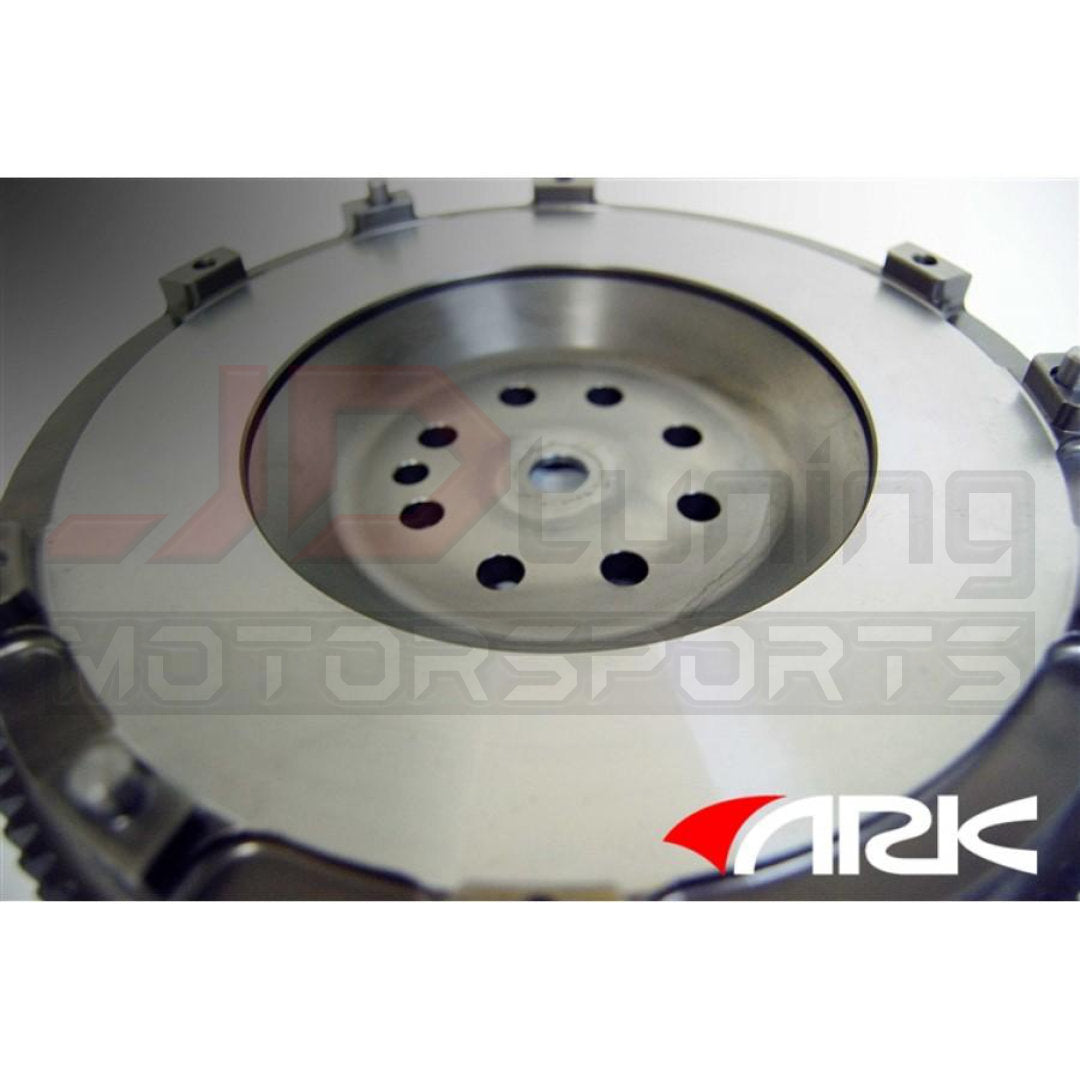 ARK Chromoly Flywheel Hyundai Tiburon 2.7L V6 03-08